After dragging ourselves out of bed, we were finally ready for the day.
The day's Itinerary
Osaka Castle – In the morning
Kuromon Market – In the afternoon
Dotonburi – In the evening
Getting around
Weeks before our trip, we purchased the Japan Rail Pass (JR Pass). It is a concession pass which allows you to travel around Japan by its vast transport network, mostly by train. Do note that you can only travel on JR Lines.
Do note that you can only travel on JR Lines which is operated by the Japan Rail Corporation. The company has a vast network around Japan, so you don't have to worry about connectivity.
Of course, the areas that are covered are limited by the pass you purchase. For example, we bought the Whole Japan JR Pass for 7 days. This meant that we could travel islandwide without limits.
You literally just have to flash the JR pass booklet at station counters.
Getting to Osaka Castle
In order to fully utilise our JR Passes, we strictly took the JR Lines only, so as to save on transport. By doing so, that meant that we had to do A LOT of walking.
The distance from our hotel to Shin-Imamiya is about 1km. There was another line that stopped about 50 metres from our hotel, but we avoided it as it cost a whopping 300 Yen (~$4 SGD) for just one stop!
That's expensive.
The trains in Japan works differently as compared to Singapore. There can be as many as four different lines served by a single platform.
As first-time visitors to Japan, we obviously boarded the wrong train and got lost. It is a known fact that their train networks are confusing.
After another 40 minutes of transit and walking, we finally arrived at the park.
You can follow the signs which will lead you to the direction of the Castle. It is quite a walk to the top of the hill where the Castle stands. There is a paved slope and a fleet of stairs to get up.
There were only a handful number of tourist at the park. Most visitors were locals.
Upon reaching the castle, we learned that it was closed due to the Covid. What a disappointment. Oh well, at least we got to see the castle 🤷.
I must say that the locals are very friendly. The kind gentleman did not even hesitate to help us take a few pictures. He even thanked me back when I thanked him.
Well, that concluded our Osaka Castle trip.
Was it worth it? Maybe, maybe not. It might be worth it if it wasn't for the Castle's closure. Oh well, maybe we can come again next time when this whole thing ends.
Kuromon Market
That's our next destination where we intend to settle down for lunch. It is a popular tourist destination where street food, fresh produces, souvenirs and street food vendors can be found.
Location
2 Chome-4-1 Nipponbashi, Chuo Ward, Osaka, 542-0073, Japan
We took a JR Line train to JR Namba, which was a 1.2km walk to Kuromon.
Operating Hours
Hours: 9am to 6pm all day.
By the time we reached, almost 60% of the shops were closed. Looking at other articles, many mentioned that it would close as late as 6 pm. Perhaps most shops closed due to the virus and weak tourist traffic.
I felt a tinge of melancholy walking down the almost-deserted market. We were the only other than a European tour group.
The food
Walking down the aisle, most shutters were closed. While there are some that opened, most vendors sold seafood, ice cream, and grilled food.
For our appetizers, we settled for Grilled Mochi which costs 500 Yen (~$6.63). As I am writing this article I can't believe that I spent almost seven bucks on this.
Honestly, I had mixed feelings about the taste, mostly dreadful if I can remember correctly. A solid 2/5.
Next, we had grilled beef, which was just beside the mochi store.
Both were pretty good, but I preferred the salted grilled beef. It costed the same as the mochi stick, but tasted heaps better.
Verdict: 3.5/5
We had Cremia Hokkaido milk flavored ice cream for desserts. The cone was made of those thin Japanese cookies. Honestly, it was one of the best ice-cream we've ever tasted. It was so good that we have forgotten to take a picture.
Verdict: 5/5 (For real it was that good)
Dotonbori
This is the must-visit place of all tourists visiting Osaka. How could we miss this?
Dotonbori was just a stone's throw away from Kuromon.
Food at Dotonbori
There were plenty of options available to us. Surprisingly, we spotted Halal options available for Muslim tourists as well:
Kukuru Takoyaki, Dotonbori
We first settled for Takoyaki from Kukuru, which is touted as one of Osaka's best Takoyaki stalls. It is a corner store with a giant red Octopus on top of its store. I didn't manage to take a picture of the shop but you should easily spot it.
Honestly one of the best Takoyaki I had in a while. The outside was a little crispy, while soft on the inside. The octopus was both crispy and chewy at the same time.
I can't really remember the price, but it was pretty affordable and definitely worth it.
Verdicts: 4/5
Kani-Doraku
The next stop was Kani-Doraku. That shop is home to the infamous giant crab sign. It wasn't exactly cheap and the portions were quite small. However, the meat was nice and chewy.
Verdict: 3.5/5
We had our dinner fixed at a Sushi bar nearby, but I have forgotten to take some pictures of it.
Shopping
We headed to Shinsaibashi, which is a shopping district. It looked more like a "sheltered street" instead of a Shopping Centre like what could be found in Singapore.
GU
We headed to GU, which has a similar concept to Uniqlo. The apparel they sold was quite budget-friendly and fashionable. You can even find a T-Shirt for about 700 Yen, or about $9.27 SGD. The quality is pretty good for the price.
The types of clothing sold depends on the season. We went to Japan just before Spring.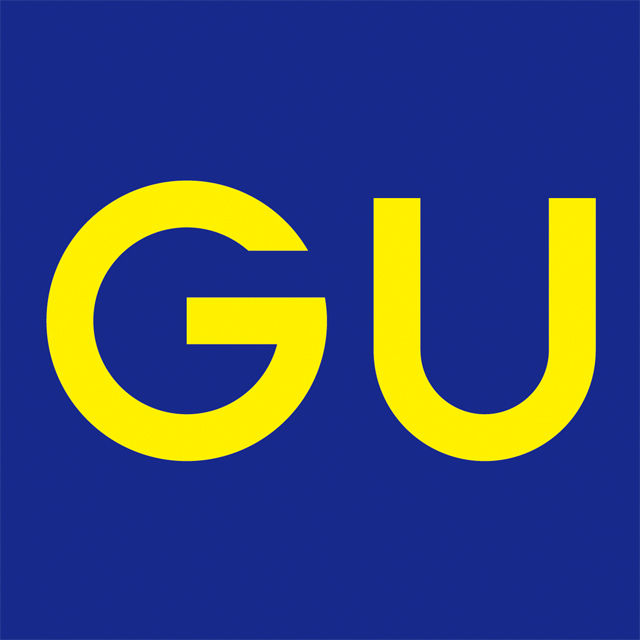 Fun-fact: GU owns Uniqlo (We honestly thought that GU was an imitation Uniqlo).
GINS (Stylised as G!NS)
GINS glasses is one of Japan's most popular spectacle shop. They specialise in highly-affordable, yet customisable glasses for the masses. Prices start from 4,900 Yen onwards (~$64.89 SGD).
Designs are pretty modern with a wide selection of styles to chose from. You can even customise the lens, to even include a blue light filter. Of course, the prices will increase with more add-ons.
The staff was helpful and friendly. The vision screening test was free of charge as well. However, I did not purchase any spectacles as I couldn't find one to my liking. That does not mean that there aren't any nice spectacles though.
Don Quijote (Don Don: Donki in Singapore)
How can we miss this shop? Don Quijote is the OG Don Don Donki in Japan. It is very different from Singapore where it is more of a discount departmental store as opposed to a supermarket format.
I know what you're thinking. Do they have the annoying theme song playing on repeat? Well, not really. They only play it on certain sections of the store and it is a different version. But definitely not as annoying as Singapore's one.
It is something like what you see in Mustafa centre, just that it's messier and more vibrant. You can literally find everything inside from foodstuff, clothing, electronics, takoyaki machines, and even an adult section.
You can expect to find branded discounted fashion products with the likes of Addidas, Nike, and even Champion. The cheapest Champion tee retails for about 700 yen.
If you don't already know, spending 5000 Yen on a single receipt will entitle you to a tourist tax refund, which is applied directly on purchase.
Conclusion
Fun Fact: Most retail shops would close by 8 pm (Japan time).
After burning a large hole in our wallets, we walked 1.2km back to our hotel.